Hand-painted Christmas Ornaments
***please do not hesitate to order these at any point throughout the year. Due to overwhelming popularity in the 2017 Christmas Season, I will probably close orders on December 5th, 2018***
ORDER STATUS: OPEN
These beautiful, hand-painted Christmas ornaments make wonderful, personalized keepsakes.
Custom Pet Ornaments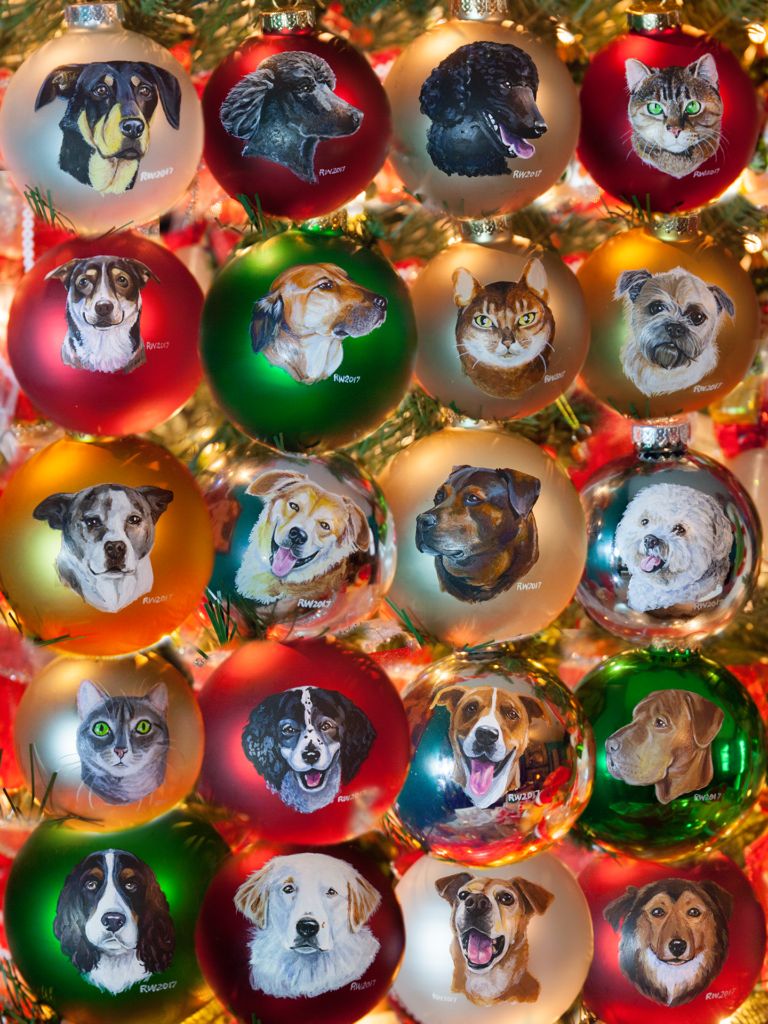 The pet ornaments are painted using a photograph as reference and the pet's name is written on the back. Any type of animal can be painted, and Christmas 2017's animals included a lot of mixed-breed rescue dogs, purebred dogs, new puppies, dogs who have passed on, cats, a horse, and even a bearded dragon!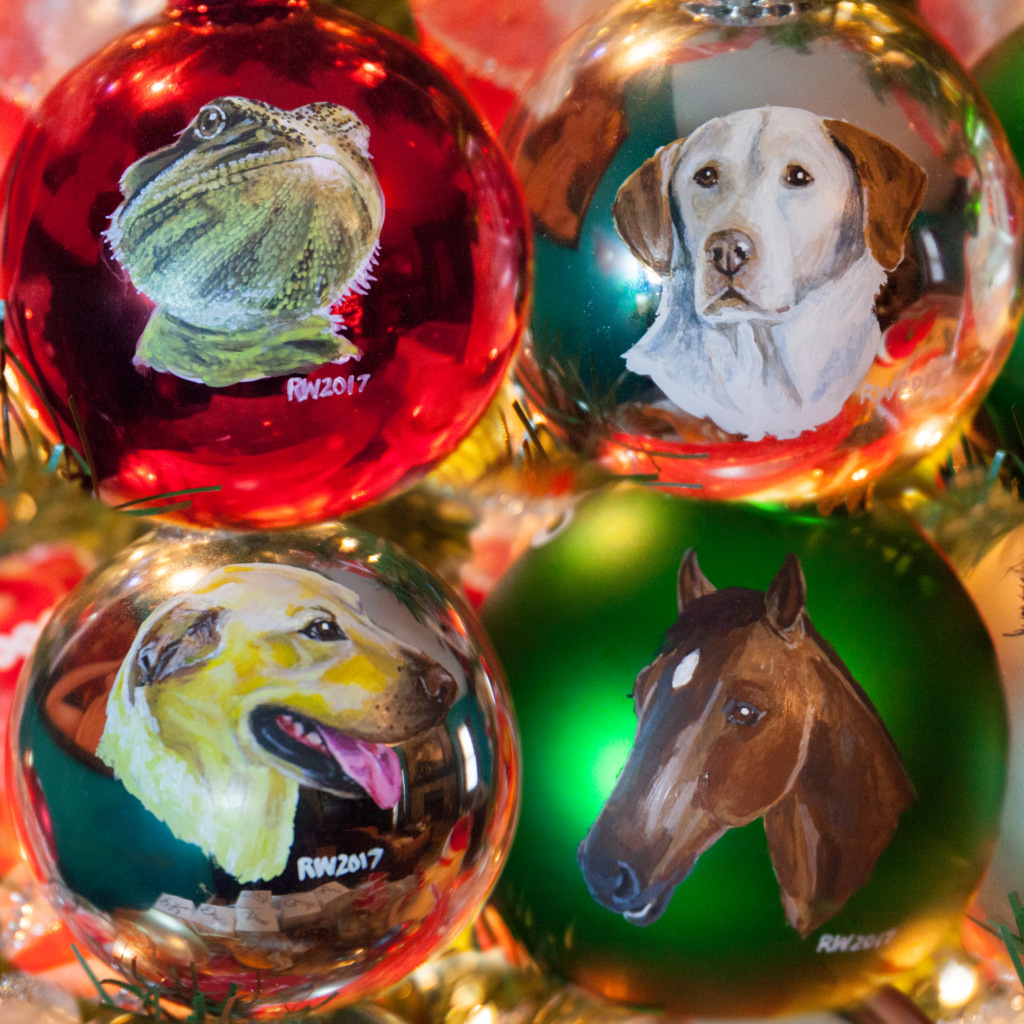 Pet ornaments come in 3 sizes and are priced accordingly:
Small (67mm)- $40
Medium (80mm, standard ornament size)- $50
Large (100mm) $60
Orders can be arranged to be picked up if located in the Charlotte, NC area. I can also ship anywhere in the United States. Shipping is $10
Custom House Ornaments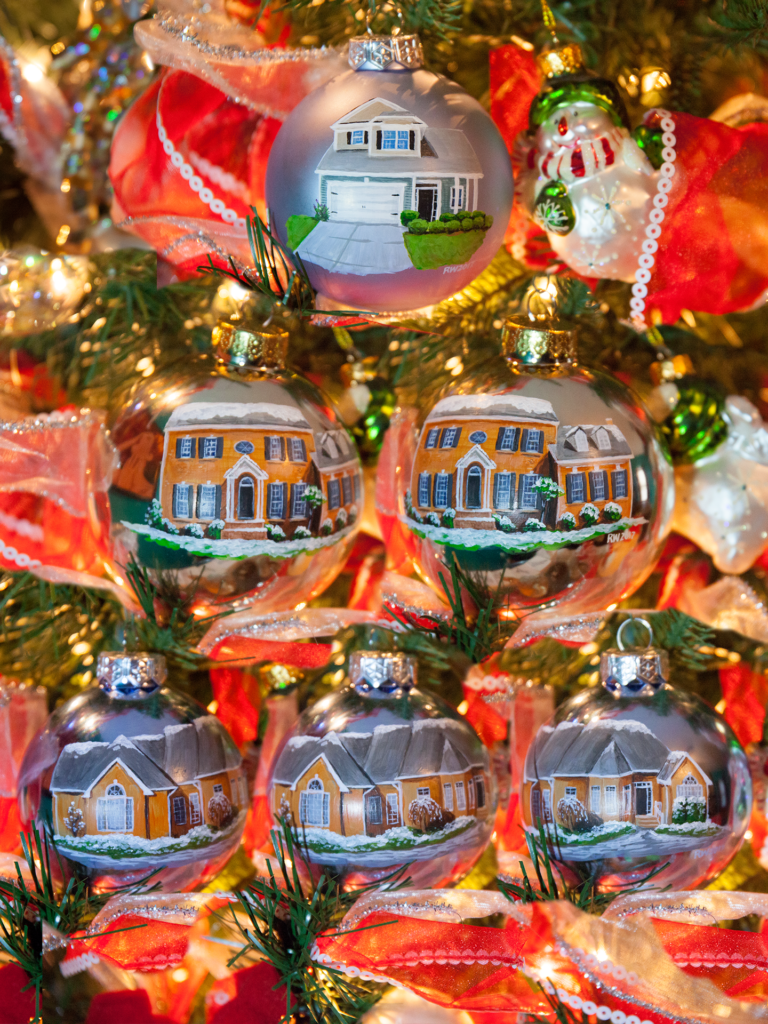 House Ornaments are a wonderful way to commemorate a first home, a new home, or a family home. These are also hand-painted using a photograph for reference. Some suggestions for the writing on the other side include the family name, "our first home", the year, etc. Some people like to add "a touch of snow" to the house because of the Christmas season, but it is certainly not required.
House ornaments come in 2 sizes and can also be picked up in the Charlotte area or shipped anywhere in the United States for a $10 shipping fee.
Medium (80mm, standard ornament size)- $60
Large (100mm)- $70